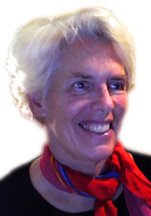 EFT Expert,
Angela Treat Lyon
I bet you are!
Well, you can thank your lucky stars, because believe it or not, you can do something tangible about it, starting right now.
Hi, my name is Angela Treat Lyon, and I want to show you something I've used for the past few years that has helped me make my life better than it's ever been--and it gets better every day.
As a matter of fact, it's such a great tool I want to see it introduced to and used in every home on the planet.
The cool thing is that it's so easy and works so fast. It's helped so many thousands of people worldwide that you'll be astounded that you haven't heard of it before. It's called EFT, the Emotional Freedom Techniques.